Yung Flamingo

Club

is about people from all walks of life who've used technology in unique ways for expression, business, relationships and everything in-between.

Yung Flamingo Club (YFC) is a LLC based in California started by Montana Mendy, Jake Augunas, Travis Allen and

Justin Purser

. Yung Flamingo Club is a artistic homebrew club with a little focus on technology, that can only be joined by way of invitation after an approved application.

YFC will also feature companion entertainment features such as our podcast which can be found on Spotify, Apple Podcast, Stitcher, TuneIn, iHeart, Pandora, Google Podcasts, really anywhere podcasts can be found. Go ahead look us up "Yung Flamingo Club".

Check out our LinkedIn.
Montana Mendy (CTO) -


[email protected]
Travis Allen (CMO) -


[email protected]
.
Andrew Hales
is an American YouTube personality and vlogger known for his channel LAHWF, which has videos consisting of pranks/social experiments and interviews. Andrew has garnered 2.3 million subscribers to his YouTube Channel and climbed the ranks of YouTube to only do it twice, Montana Mendy and Justin Purser find out.



Max Joseph
is an American film director, artist, and a graduate of Brown University. For seven seasons, he was a host and cameraman for

MTV's Catfish

. Max Joseph has directed several films, including 12 Years of DFA: Too Old to Be New, Too New to Be Classic, Garden of Eden, Let's Harvest the Organs of Death Row Inmates, and several other productions. In this back and forth between Max Joseph and Montana Mendy they talk about how to be "film" at the upscale restaurant Nobu.


Sydney Lima
is a journalist, model, author and among other things based out of London. Sydney Lima currently works at VICE news, Montana Mendy and Justin Purser ask her about some of the most interesting stories she's covered, her modeling career and it's possible we even ask about "Juicy Couture".
Dr. Robert Schoch, PhD
is an associate professor of Natural Sciences at the College of General Studies, Boston University. Since 1991, Schoch has been a proponent of the Sphinx water erosion hypothesis, with tons of evidence Dr. Schoch has provided to the Scientific establishment, Mendy aks Dr. Schoch, with all the evidence you've provided, why has the scientific community still called your erosion theory psuedoscience, when in reality it seems like you've made a great discovery.
Tao Lin
as heard in the clip above being interviewed by Montana Mendy is the author of several novels, with his upcoming novel

"Leave Society"

. Tao Lin is notable for works like Richard Yates, Taipei, Bed, and now Leave Society. This clip was taken from Episode 3, being released in late March or early April 2021.
Jacques Renault
is a husband, a DJ and producer from the Washington, D.C. area who lives and works in Brooklyn. He runs

Let's Play House

, a roving house, disco, and techno party as well as an imprint of the same persuasion that releases vinyl's monthly with his friend Nik Mercer. In this back and forth between Jacques Renault and

Montana Mendy

, they discuss how Jacques got started in music, and Let's Play House.
Pearl Charles
in the clip above getting asked "Would you give up your smart phone?" by
Justin Purser
in Episode 1 of Yung Flamingo Club. Give Pearl's new album Magic Mirror a whirl, you'll dig it.
Divya Anantharaman
is considered New York City's premiere taxidermist. Divya is award winning, licensed, extremely talented and has had so many impressive clients, we can't name them all here in the description. Divya is also the author of a book entitled

"Stuffed Animals: A Modern Guide to Taxidermy"

.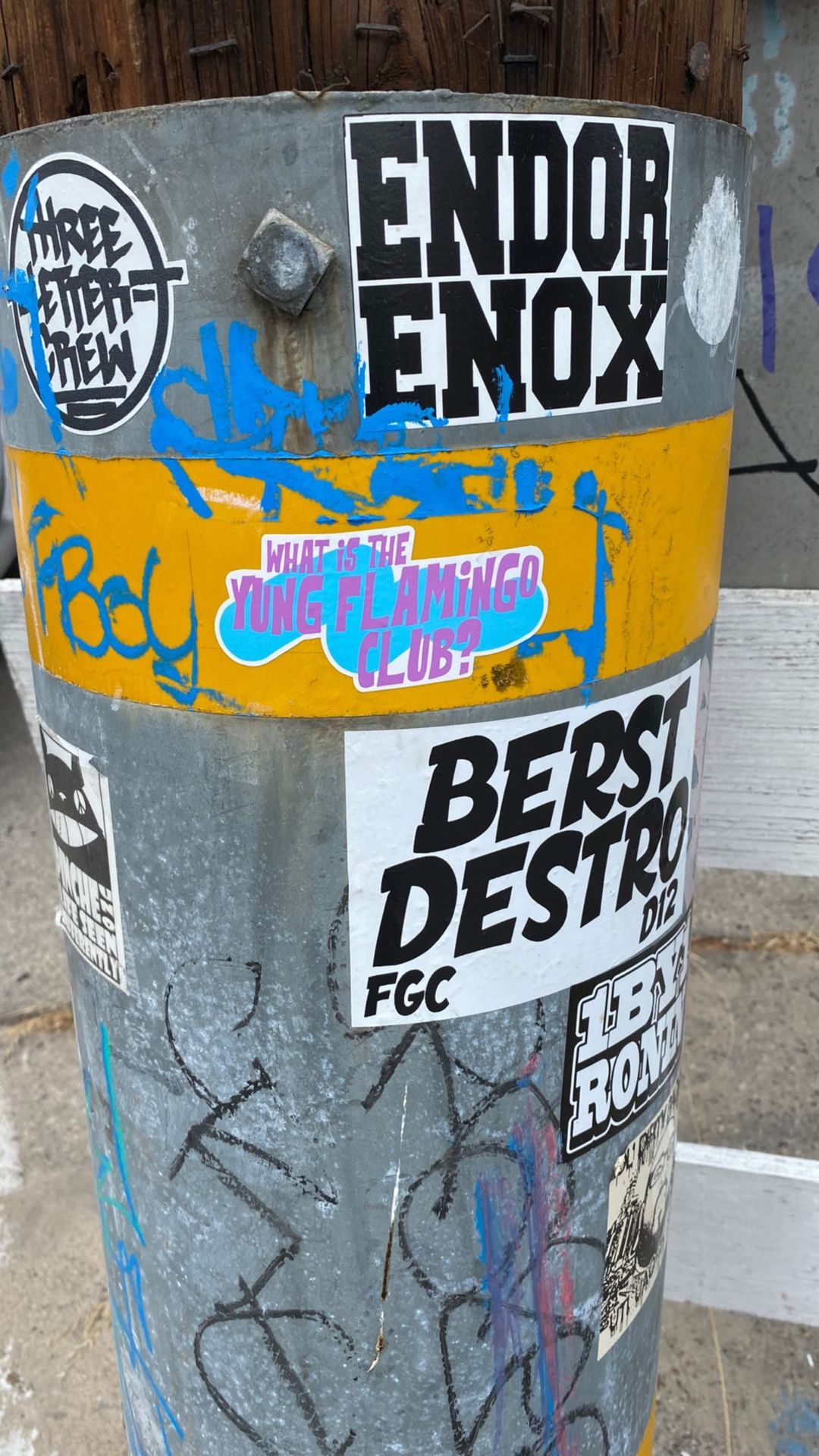 The Yung Flamingo Club is various things. You make it what you want it to be. Enjoy the stay.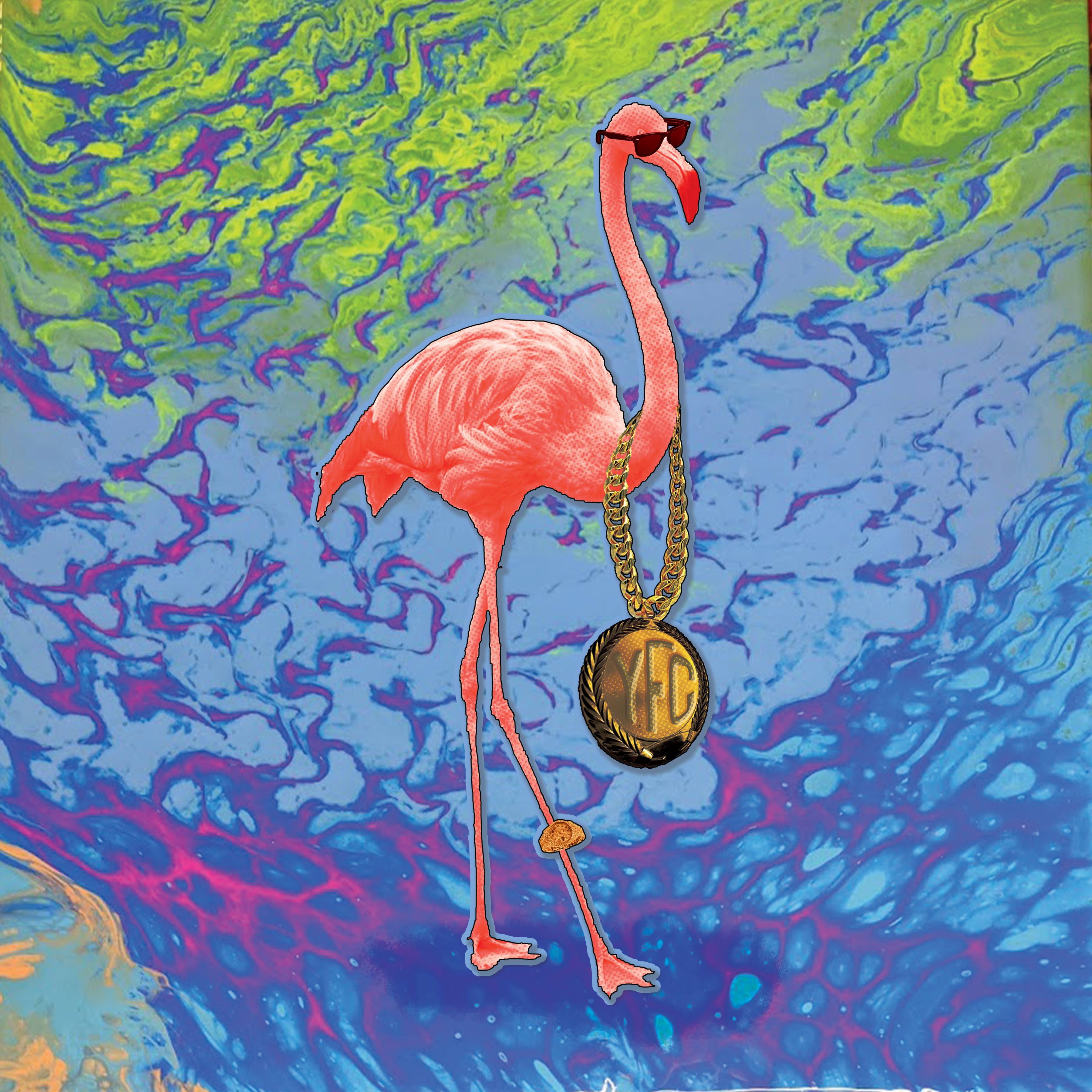 // Yung Flamingo Club painting (Pictured is a Flamingo wearing a necklace that says "YFC" which can be assumed stands for "Yung Flamingo Club") by

Jeff Ward

.
The Yung Flamingo Club is an invite only club that gives you tons of perks for the internet. Like what? A little bit of this, and a little bit of that. We can reassure you a little bit of this and a little bit of that is a lot. How do you become a Yung Flamingo? Apply.



The criteria for becoming a member is not listed, but some things that we can tell you that will help improve your chances, attach your CV, any cool projects you're currently working on or have worked on, specifically a GitHub repo we can look at, but if it's not technology related we'd still love to hear about it via email.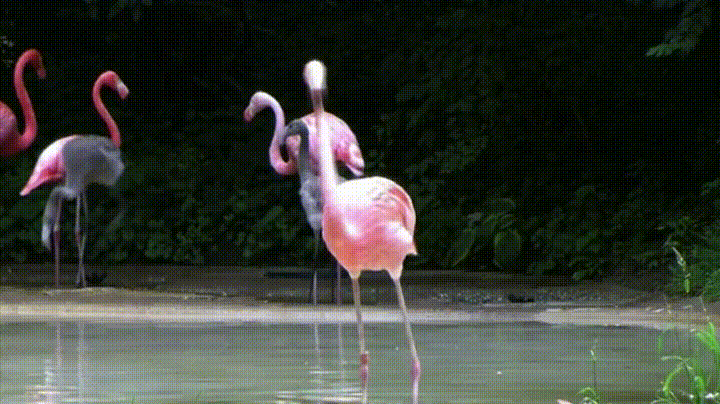 If you get denied access to the Yung Flamingo Club on your first attempt, don't get discouraged, build up your CV, connections, listen to more Yung Flamingo Club podcast episodes, there's a very good chance you'll be apart of the club soon if you got denied your first try. We do have a 6 month rule, which is, you can only apply once every 6 months.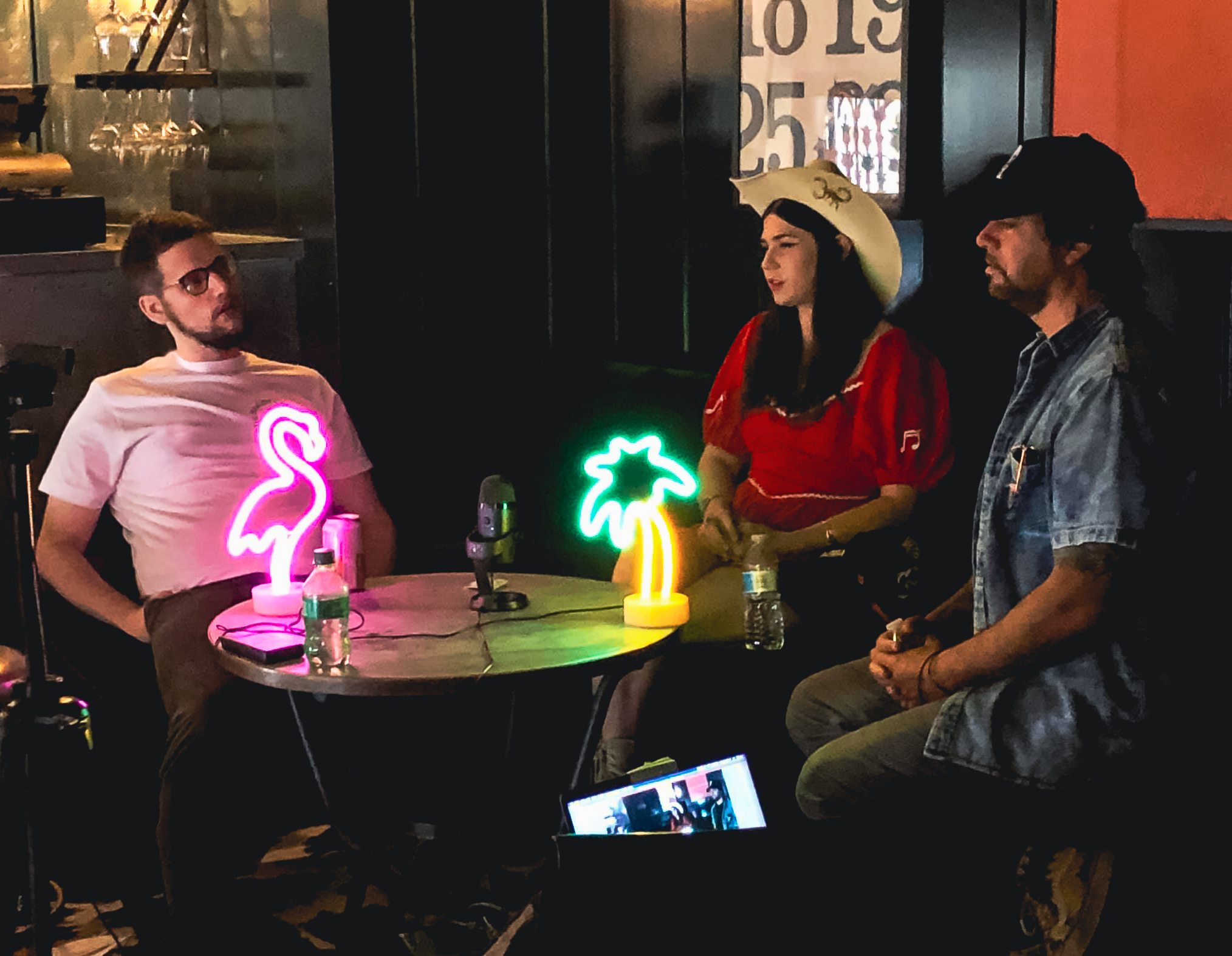 // Live at the Ace Hotel: Downtown Los Angeles with

Pearl Charles

.

Yung Flamingo Club will never publish any of its members' names publicly (unless we get written permission first), as we understand people may ask "how did you become a member?" along with other various pestering quesitons, and we want all of our members to feel comfortable, and optionally discreet and enjoy the YFC perks to their fullest.
With Season 2 heating up, you'll be seeing some returning faces of what we call "Friends of Flamingos". Tao Lin, Pearl Charles and more just to name a few.

This Season also marks our first live show! If you're apart of the Yung Flamingo Club, you will be notified when our live shows are occuring, and where they're occuring at! The guests will not be named until you come and find out yourself, but we can promise you one thing - the guest will be interesting and we will do a brief Q&A after every live event with the guest.
Chief design officer (CDO)
Jake Augunas

is a synthesizer of language, art, design, and technology, Jake seeks to combine a diverse array of disciplines and creative practices in order to solve both the mundane and extraordinary problems people face in their daily lives. Design, flow and sometimes co-hosting for the Yung Flamingo Club, Jake is a definitely a 'Jake of all Trades' here at Yung Flamingo Club.

Chief marketing officer (CMO)
Travis Allen is living the slow life. With Allen's genius he's proven to be the catalyst of many things happening currently within Yung Flamingo Club. Travis Allen is methodical, when it comes to execution, Allen executes with precision. Picture Travis driving a car, and the decision is to make a left and get to your destination, or go right and get lost, Travis will always go left and make the right decision every time. Travis Allen is irreplaceable here at Yung Flamingo Club.
Chief technology officer (CTO)
Montana Mendy is the original founder of Yung Flamingo Club. Montana Mendy resides in San Francisco, CA, and sometimes in Los Angeles, CA. Mendy has been a software engineer since the age of 16. He has a strong affinity of combining art and technology together in various ways, one of the ways he does this other than what's in the pipeline currently? He's the host of Yung Flamingo Club.
Chief creative director (CCD)
Justin Purser is from Los Angeles where he works in the entertainment, advertising, and growth hacking industry. As a director, he's directed a feature film, music videos, and commercials. He also was one of the original creators of one of the most famous MCN's which shook up Hollywood and set the stage for influencer marketing. He's catalyzing the team's creativity for the club.